How to spot fake Frontline Plus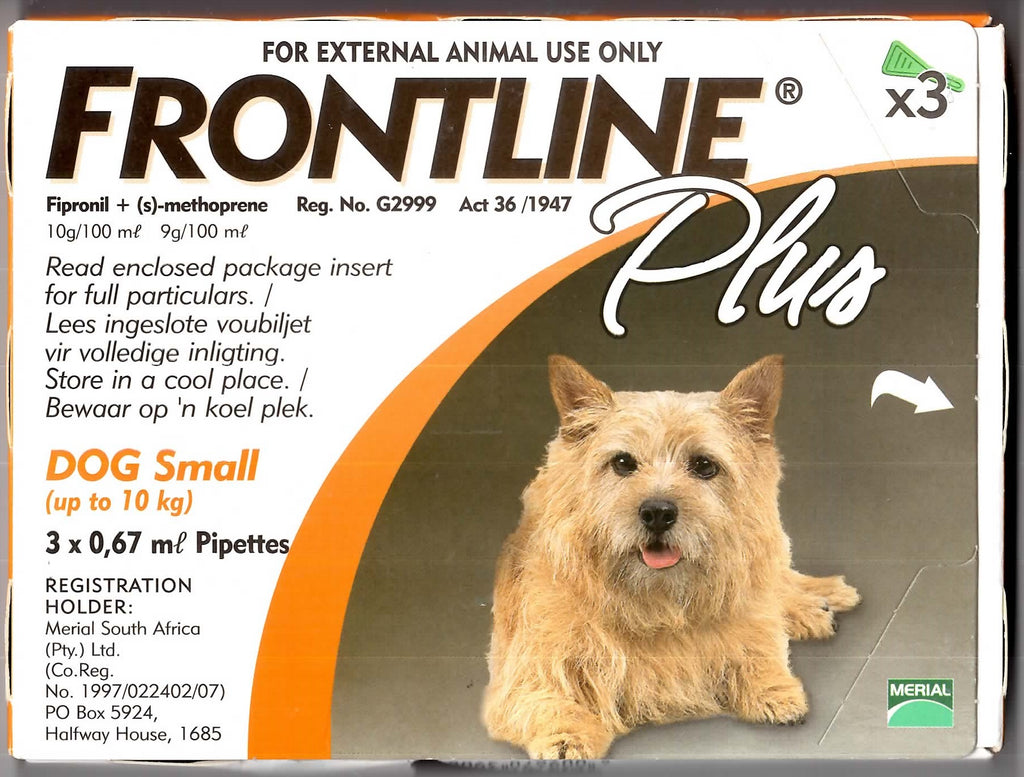 How to spot fake Frontline Plus
You may wonder, who makes Frontline Plus & where is it made? Well, Frontline Plus is manufactured primarily by Merial, which is now part of Boehringer Ingelheim headquartered in Ingelheim, Germany. Worldwide, they also have 19 manufacturing sites, over 20 research and development sites, and present in over 150 including the United States of America. It's important to note that the rules and regulations of packaging are regulated according to the individual country. It's hard to believe the time and effort crooks speed to duplicate Frontline plus.
Counterfeiters love to import and create packaging to make their fake products look authentic. Since you can never be sure fake Frontline Plus works or has the correct dosage amount, using it on your dog or cat could result in tragic consequences. At Pets Go Here, we would like to share what we've learned to differentiate between Fake Frontline Plus and the authentic product.
Frontline Lot Number Lookup
First, check to see if there is no EPA registration number. Merial prints an EPA registration number (usually printed as "EPA Reg. No[#...]" on every box. Be sure to take advantage of EPA's Pesticide Product and Label System (PPLS), which is a searchable database that you can use to verify by typing in the registration number.
Differentiating Between Real and Fake Frontline Plus
Look for a difference in the package details printed on the packaging and the actual product inside. By this we mean to check for inconsistencies in weight, size, appropriate animal and/size of the animal, labeling, and the appropriate number of individual applicators inside. Verify that the instructions are included in the packaging. Every box of Frontline Plus should include an instruction leaflet. The information provided should include first-aid statements such as emergency U.S. contact info, precautionary statements from humans and domestic animals, and directions for use, storage, and disposal.
Legal Frontline Plus
How To Tell If Frontline Plus Is Fake
All products manufactured by Merial have calendar date reminder stickers intended to ensure pet owners ensure compliance. The fake Frontline plus may either have no stickers at all or foreign labels in U.S. packaging. Stickers might also be placed on fake packaging to hide any foreign labeling. Don't forget to check for an expiration date and if you see an expiration date on the box your Frontline medication is fake or illegally imported.
If you have some Frontline Plus that is not packaged in packaging that's not child-resistant, then it may be counterfeit. This is pesticide we're talking about so by child-resistant, we mean that the individual applicators should be extremely difficult if not impossible to open with bare hands. Investigate the individual applicators and verify that they're child-resistant. Furthermore, the directions for opening the applicators should include a graphic illustrating a legitimate, child-resistant applicator package.
Counterfeit Frontline Plus
In the counterfeit example, the individual applicators are not separated at the top, the inner packaging is just one full sheet. Notice that the net contents are measured in metrics, i.e., ml but should be measured in fluid ounces. Also, on the back of the inner packaging, you'll see that there is an expiration date even though Frontline Plus never expires. On the front of the Counterfeit Frontline Plus box, there is both foreign and English writing and like the measurement units of the inner packaging, the weight should be measured in the U.S. unites instead of the metric system of measurement.
How Do I Buy Frontline Plus And Know It Is Not Fake
Whenever you receive or get ready to buy a box of Frontline Plus, look over everything. So, verify at the product name, registrant name "Merial", EPA registration number, proper language, unit of measure, percentage, active ingredients which are fipronil and (S)-methoprene, and the instruction leaflet to make sure that your furry friend stays happy and healthy! If you do come across a box of Frontline Plus that is fake, please contact your seller, report it, but don't forget to properly dispose of it as well.
0 comments