OurPets Cosmic Catnip Pet Shuttle Cardboard Carrier - Small - 15.5"L x 10"W x 10.75"H
OurPets Cosmic Pet Shuttle Cardboard Carriers are the best cardboard shuttles in the universe! The bottom is easy-locking and the inside walls are coated with catnip to make your intergalactic passengers as pleasant as possible. Sturdy cardboard pet carrier Easy-locking bottom Inside coated with catnip Carrier Dimensions: 15.5"L x 10"W...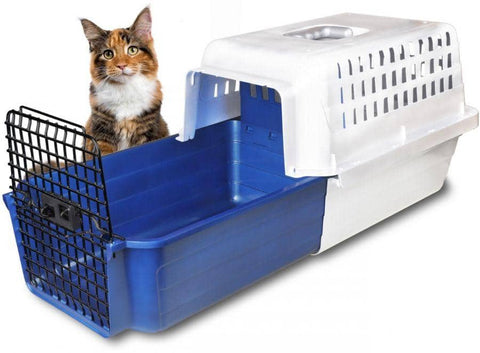 Van Ness Cat Calm Carrier with Easy Drawer - 1 count
Van Ness Cat Calm Carrier with Easy Drawer allows fast and easy loading & unloading of pets significantly reduces travel-related fear, anxiety & stress for cats & owners patented sliding drawer eliminates need for forced loading/unloading drawer designed for single handed operation features superior flow-through ventilation on all four sides....