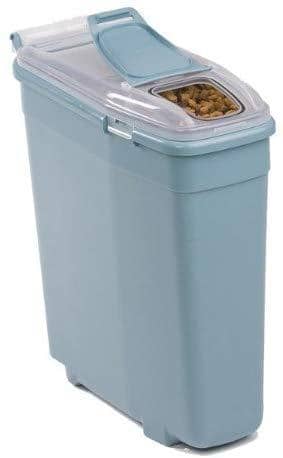 Bergan Airtight Pet Food Storage Container
Airtight Dog and Cat Food Storage Container- LIGHT BLUE These innovative Airtight Dog Food Containers keep food fresh and within easy access. The containers feature airtight lids with wide top openings for easy dispensing and filling. Clear, see-through plastic keeps contents visible. They are great for use in kennels and...
Cat's require specific nutrients to meet their dietary needs. It's critical to feed your feline friend the correct products in order to promote and achieve maximum health and wellness. When it comes to your cat's health look no further than Pets Go Here! We carry delicious and nutritious food options for your cat and created for any stage and age of their life. We also carry grain free, dry cat food and wet cat food, but it's important to consider your cat's specific dietary needs. After all every furry feline has their own unique personality and tastes right? If you need help understanding your cats lifestyle speak with a veterinarian first but call us at any time for further assistance.