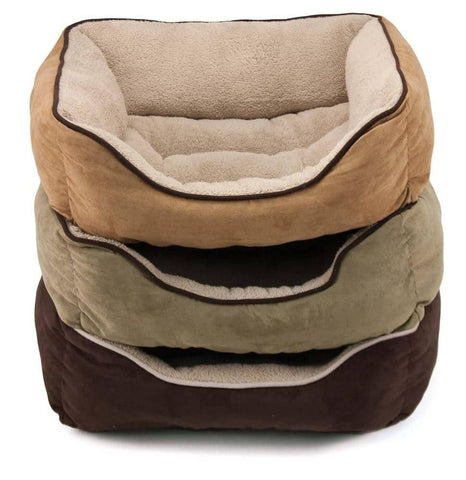 DMC Faux Suede Box Bed 1ea/25 in
Dallas Maunufacturing Faux Suede Box Bed 25in25in Faux Suede Box Bed with Luxurious Super Plush Sleep Surface. Bolstered Walls for added comfort and support. Pet Bed is Machine Washable.
DMC Box Bed With Paw Print 1ea
Dallas Maunufacturing Box Bed with Paw Print 25in25in Textured Zig Zag Cord Home Decor Pattern. Paw Facing Embroidery on front of bed. Soft Microtec Sleep Surface. Pet Bed is Machine Washable.