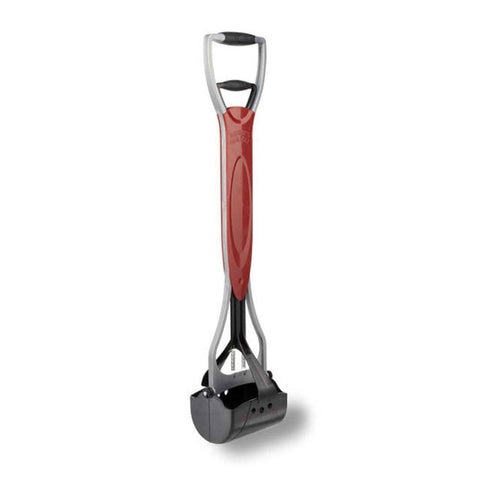 Nature's Miracle Advanced Jaw Scoop Red, Black 1ea/Medium
Nature's Miracle Advanced Jaw Scoop - Medium. Advanced Pick-Up Tools Feature: Antimicrobial product protection which inhibits the growth of bacterial odors & reduces odors from microorganisms. Odor blocking technology which controls odors while it counteracts & neutralizes bacterial odors. Non-stick surfaces are a proprietary Nature's Miracle plastic technology which prevents...
Arm & Hammer Swivel Bin & Rake Black 1ea/One Size
The Arm & Hammer Swivel Bin & Rake makes an unpleasant yet necessary task even easier. The large capacity pooper scooper is perfect for quick, multi-waste pick-ups and is ideal for picking up the entire yard. The bin & rake works on all surfaces including grass, dirt, pavement or other...
All pets produce waste, a simple fact of life. While cleaning up after your pet can be unpleasant, it has to be done. The good news is that we have the right amount of clean up, sanitation & lawn care products to make this task a pleasant experience. Our dog poop bags are extremely convenient when taking your pooch for a walk, a ride in the car, or whenever canine friend has to take care of their dooty. And what cleanup session is complete without a quality Dog Poop Scoop? Poop scoops are specifically made to make waste removal easier wherever your pet's little presents may be found.